Year End Feedback Posted on Dec 26,2016 With the year winding down it is time to reflect. When you reach out to your members wishing them the best of the season it is a great time to ask them for their feedback on what your association accomplished during the year. What went well? What could have been improved? What didn't get done? Ask for satisfaction rankings on Annual General Meetings and Member Communication. Have a few survey questions focused on progress made against your association objectives, as well as against any projects you have underway. Your survey tool should make it easy to create the survey and send it to your members via email so they merely have to click on a link in the email to access the survey. In most cases you want one survey response from each member so that their feedback has equal weight, to accomplish this your survey tool must not allow non-members to fill in the survey if someone forwards the survey to them. Another important aspect of your survey tool is the ability to send out a survey reminder that only goes to the members who haven't yet completed the survey - people are busy so you will find that the reminder generates almost as many responses as the original survey email.

Christmas Bird Counts Posted on Dec 17, 2016 Many of the local Field Naturalist groups are conducting their annual Christmas Bird Counts. These bird counts are conducted in partnership with Audubon's formal process and data collection and have been taking place for over 100 years. Other groups besides Field Naturalist could decide to conduct their own informal Christmas Bird Counts, perhaps as simple as having your members identify and count the birds at their bird feeder on a particular day. This is a great way to get your members involved as well to capture data on local bird populations. A particularly rare bird may be spotted that would be of great interest to local experts. After collecting many years of data you can begin to look for trends to see if any particular species is declining or growing. Some variations in counts may be due to climate change and your data might be useful as a climate change indicator - e.g. you may find that birds that move into your area from the north may be migrating at a later date than in previous years. Naturally your members that participate in the bird count would like to know the results. A great way to do this is to add the information to your website ... the Bird portion of a BioBlitz capture tool could be used for this purpose – e.g click here

Ice In Date Posted on Dec 12,2016 don't forget to write down when your lake freezes over and publish the yearly results as part of your website. Ice in, Ice out dates are important for tracking climate change as indicated in this document For your own particular lake a longer 'ice free' period may result in increased weed growth as well as oxygen depletion at the bottom of your lake in late summer. Remember year over year trends are what you want to track, not a one year variation. A fun fundraiser might be to have a 50/50 prize for the person who picks the correct ice out date next spring.

FALL Dues Reminder Posted on Oct 16, 2016 Most associations are powered by member dues or donations. Your members or donors are busy people so it shouldn't be a surprise that there are some who haven't paid yet. NOW is a great time to remind them, don't wait until next year hoping that they pay both next year and this year. Emphasize that your association needs their support. Using your member management system it should be easy to identify how many, and who, haven't paid yet. It should also be easy to send an email reminder out to just those people who haven't paid - this way you don't bother your paid members. Since this email reminder will be an annual task make sure you save the email as a template to be used next year - your member management solution should allow this. If your solution allows you to add member contact info, as well as the last year that dues / donations were made, then include this as well. If your member and finance solutions are integrated a PayPal link is added to the email reminder that your member can click on which takes them directly to the PayPal page AND after they have paid, the membership record can be updated to show they paid, a finance record created and the member sent out a receipt from your association thanking them, all automatically! Remember how I said people are busy, they are ... don't expect to get everyone to pay after the first email. Lots of people will read it, say yes I must do that and then their intention gets lost in the whirlwind of other stuff they are dealing with. It is vital that in 2 or 3 weeks you send out a second reminder. You will find that you get almost as many people paying after the second reminder that you did with the first!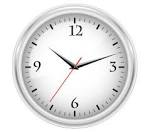 Timely Communication Posted on Aug 24,2016 Communication is vital to your lake association. In addition to communicating activities, goals and lake status in your newsletters, regular brief updates can provide your members with timely, useful information that can either be new info or even yearly reminders. It is especially important for those members that are not permanent residents. Examples of these timely communications include ice conditons on the lake (is it safe or not), winter storms and snow conditions (is there so much snow that people should consider shoveling off roofs), high water events, buoys have been placed for the season, cottage opening checklist, start and end of fishing seasons including catch limits, bass nesting area warning (remind people not to fish in shallow water while male bass are protecting their nest), drought conditions, fire ban status, low water and rock outcropping warnings, violent storms and any associated damage (or all clear), road construction status (perhaps recommend a detour), cottage closing checklist, removal of buoys, and fall lake lowering warning (for those lakes where water level is lowered every fall). Of course community events should also be conveyed, either for individual events or perhaps send out a list at the start of each month. Your members not only receive valuable information but you are also keeping your lake association relevant and perhaps this will entice new members as neighbours exchange information or perhaps spark enough interest that you get a new volunteer or two.

Water Quality is NOT an oil slick Posted on May 5, 2016 You've all seen it - that oil slick when you start up your boat motor. A vast improvement is to convince people to switch from a 2 stroke engine to a 4 stroke, however this is expensive. It is nice, however, not to have to mix gas and oil anymore. What can your lake association do besides education? How about a door prize at your AGM (Annual General Meeting) of some amount of money given to the winner provided they upgrade their 2 stroke to a 4 stroke? Entries would have to be restricted to members, people who have a 2 stroke as their main boat, they would have to identify the minimum amount of the prize required for them to upgrade on their 'ticket' - i.e. if they say they need $500 and the prize turns out to only be $400 and their ticket is drawn then you just draw the next ticket until you find someone that will upgrade for the $400. The winner gets the prize money when they produce a sales receipt dated after the AGM. How do you raise the ticket money - perhaps a portion of your membership dues, $2, $5 or even $10 if your curent dues can accomodate it; ask businesses to donate (list sponsoring businesses in a business directory on your website as well as in your newsletter); add a donation button to your website with all donations going into the prize money. It is in everyone's best interest to get as many boats converted from 2 stroke to 4 stroke. This might be a way to do it, it might also increase memberships if you can get the prize money above $500, increase attendance at the AGM, and since it is always difficult to convey to members what the association has accomplished in a definitive way - with this suggestion, in 5 years, you might be able to say we converted five 2 strokes into 4 strokes. A one hour ride on a 10hp 2 stroke emits the same amount of hydrocarbon pollution as a car driven 40,000km. A 4 stroke emits 97% less pollution than a 2 stroke. Click here for more 2 stroke pollution data.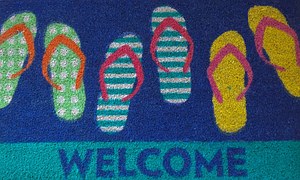 Low Hanging Phosphorous Fruit Posted on May 2,2016 It wasn't that long ago, perhaps 30 or 40 years, when it was common to see people washing in the lake. The same strategy that worked to stop that, education and peer pressure, can work for current issues. Here are some low hanging fruit to prevent phosphorous, which causes excessive weed growth, from entering your lake. Ribbon of Life - educate residents to maintain a natural 15 meter strip of vegetation beside the lake. Eliminate the lawn going down to the water's edge, all you need is a path to the dock. You'll be amazed at how quickly wildlife starts moving in to your new 'habitat'. Speaking of lawns stop using fertilizer, instead replace it with not raking your leaves in the fall and let the earthworms break them down for natural fertilizer. And for those that must fertilize, yes there will be some so you might as well offer some mitigating options, ensure you aerate prior to fertilizing, use liquid fertilizer, make sure you do it when there is no heavy rain forecast for the next week, gently water the lawn every day for the next week etc. - any strategy that gets the fertilizer into the ground quickly so it doesn't get washed into the lake the next heavy rain. Have your septic system checked on a regular basis and pumped out the recommended every 5 years. If you are having a party with over a dozen people then chances are your septic system will be over-worked and the 'septic water' will be pushed through the system too fast to be properly treated - tell your guests that 'if it is yellow let it mellow' is all part of cottage living, another version is to just have the guys adhere to the yellow mellow rule. There is also natural phosphorous that comes in rain, again you want the phosphorous to soak into the ground, not run into the lake. Avoid paved or hard surfaces that steer rain water toward the lake. Have eavestrough downspouts go into perforated big O, wrapped in filter cloth, buried into the ground. In the fall don't rake your leaves into the lake, rotting vegetation breaks down and adds phosphorous. If you must rake or harvest excessive weed growth in the water, in most cases not fruitful as the pieces that are broken off often re-root and produce even more weeds, then try to get them out by the roots and ensure you take the weeds out of the water and pile them far away from the waters edge - again when they rot phosphrous is released. With climate change warming the water and winter getting shorter and shorter the weeds are thriving, if you haven't paid attention to the phosphorous entering the lake from your property then now is the time to act!

Water Quality - Education is key Posted on Apr 22, 2016 You change the world not by your direct actions but by influencing your neighbours, family and friends. Together you can accomplish more than you can by yourself. So to protect your watershed environment everyone needs to be involved. Education is key. Before you can get someone to learn, you have to get their attention. Not everyone is going to be on the same page. For some it is obvious what to do, and what not to do, to help your lake or river. For others they may take water quality for granted, it will always be ok or it is what it is - I don't have any control over it. So how do you get their attention? Get them talking first - do they like swimming, boating, fishing - all these things are better with clean water. Did they notice that the algae and other weeds are worse this year? Did they hear about the blue-green algae bloom, which is toxic, on the lake a few miles away? That could happen here you know! Tell them you hope that the weeds don't keep getting worse or it could affect property values - who would want to buy a cottage on a polluted lake? If the environment doesn't get them excited then a potential financial impact probably will. Listen to what they have to say and chances are the things they are concerned about can be tied back to water quality. Water quality is priority 1. Get their attention and then empower them to do the right thing through education.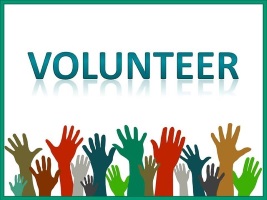 Water Quality is #1 Posted on Apr 5,2016 If you poll the members of any lake association, the overwhelming answer to what is most important to them is Water Quality. Of course it is! That's why they are at the lake - clean, fresh water for swimming, fishing, boating or even to just sit on the dock and stare at. The fish and wildlife, that make the lake special, also depend on clean water. But, you say, lots of lake residents just take it for granted - they assume it will always be clean, or that they have no role or impact in keeping the water quality good. Only the grey haired folks that attend our lake associations seem to get it. How do we preach to the people not in the choir? Well that is a whole other blog post ...

Since Water Quality is #1, what is your lake association doing to maintain and improve the quality of your watershed? If I'm a member of your lake association how can I measure your success in this area? Do I assume that since it is a lake association, then you must be doing this? Does your website say so? Do you send me newsletters saying so? Hopefully you understand what your member concerns are, what their expectations are from the lake association, and you are providing them with the details and charts that they are looking for. Of course, even better, would be a noticeable difference in the quality of the water itself, but we all know that there is no easy or quick solution.

Why Living Lake Plans?
Posted on March 23,2016 Living Lake Plans started out of my personal necessity - I was the President of Big Clear Lake Association in Arden, Ontario and had been for most of 20 years. It was difficult to get people to volunteer to be on the executive so I ended up doing most of the administrative tasks. It was a lot of work. I knew I could automate a lot of the day to day tasks and make it much easier to track membership, finances, send out emails and get feedback from members via surveys.

About the same time the large lake associations were starting to focus on creating lake plans and some were getting huge amounts of money from granting agencies like Trillium. I knew that the smaller lakes would never get the same opportunities nor would they have the people resources. I also saw patterns, in the lake plans that were being developed, leading me to believe that a common template or starting point would save a lot of time. There were also huge amounts of data to be collected, both in the past and ongoing. One immediate shortcoming I saw was one particular lake plan that, when it was finally published, contained water quality data that was already 2 years old. That was a big problem - a lake plan document is a snapshot in time! What was really needed is a living lake plan, one that always included the latest data.

AND ... that is how it all began ... almost 10 years ago now.
Note a vital piece of your organization are your volunteers
Click Here
to visit my blog on volunteers.